Community Education
Read more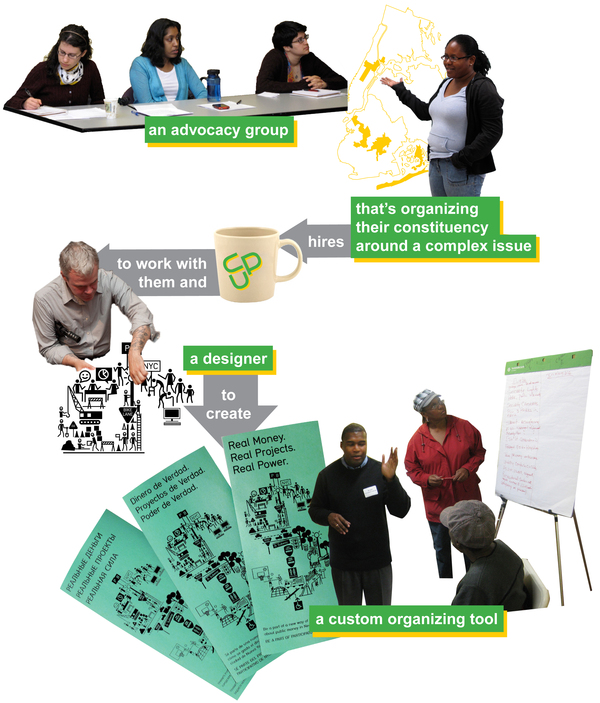 About Technical Assistance
Visual information is all around us. From advertisements to artwork, images have the power to tell stories that reach across barriers of literacy and language. CUP collaborates with community and advocacy organizations and with award-winning graphic designers and artists to bring that power to the complex policy and planning issues that are critical to our communities.
Through our Technical Assistance program, organizations working on challenging social justice issues that could benefit from a visual explanation can hire CUP to create custom educational and outreach tools. CUP will work with organizations to identify the format for the outreach tool, hire a designer to collaborate on the project, and facilitate the process of breaking down the topic into simple visuals and accessible language.
CUP does not provide funding for these projects, but your organization may be eligible for funding through Technical Assistance grants provided by your current funders.
If you would like to learn more about the program or hire CUP to collaborate on a project, contact us at info (at) welcometocup.org.